Plywood is a material made from thin sheets of wood, which are glued together in layers. Plywood has been used for many different things, including the construction of buildings and boats, but it can also be used to make a bed frame. Plywood makes an excellent choice for bed frames because it's sturdy and durable. It does not warp easily when exposed to water or humidity like other types of wood might do, so if you live in a humid climate where your room tends to get damp at night then plywood would be the perfect option for you.
Read on to find out why you should choose plywood for a bed frame and how to choose the right plywood for a bed frame.
Why You Should Use Plywood for Bed Frames
Plywood is widely used as an alternative to solid wooden furniture. It is used for making various fixtures at home, such as kitchen cabinets and closets. There are several reasons why you might consider it for bed frames instead of other materials. These include:
It Looks Great
Even before we come to the functionality aspect of plywood, let's appreciate the fact that it's so appealing. It looks like real wood and is even better when made with high-quality veneer. A bed frame made using plywood is beautiful and appealing to the eye.
It's Strong
Plywood is very strong, and the strength is evenly distributed. That makes it a good alternative for solid wood, which is stronger along with the grains only.
Additionally, plywood does not split easily when a nail is driven into it. This is a common problem with some types of wood which tend to split along the grain when a screw or nail is driven into it. Splitting reduces the strength of wood. However, it can only be strong and durable when high-quality veneers and adhesives are used. That's why you should take some time before buying plywood to ensure you get one of high quality.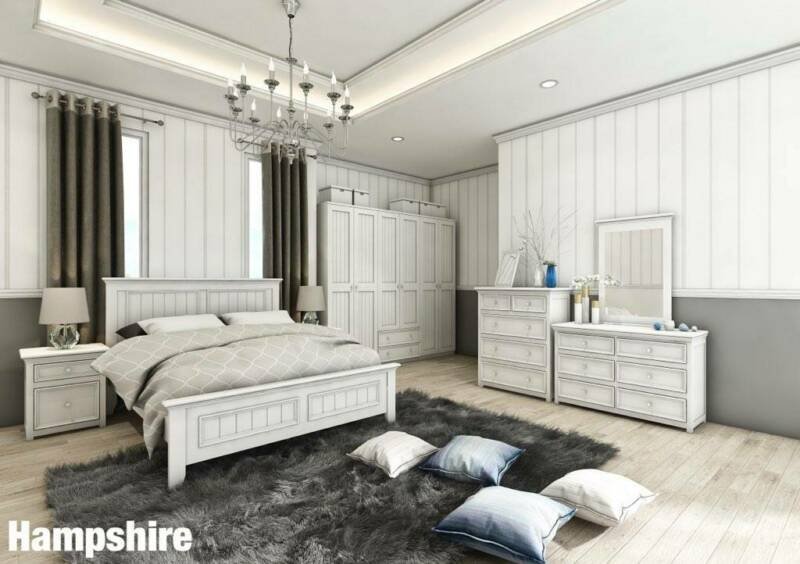 It's Versatile
Plywood is available in different sizes and colors. When you go to buy a board, you only need to determine the measurements you need, which greatly reduces wastage. The most common dimensions are 5 x 5 ft and 4 x 8 ft. They are also available in varying thicknesses.
Color is also another factor to consider when thinking of choosing plywood for bed frames. Luckily, they are available in different colors, allowing you to choose the one you prefer.
It's Economical
Using plywood for making a bed frame can save you a few bucks since they are not as expensive compared to other materials such as wood and Bunkie boards. Also, since you can avoid wastage by buying just the size you need, you can save more money.
It's Comfortable
Plywood offers a solid wooden base that supports all the areas of a mattress evenly. That makes them offer a firm feel and great support for the back.
How To Choose the Right Plywood for a Bed Frame
Choosing The Frame Thickness
When building a bed frame, you should aim at getting a frame that will handle a considerable amount of weight and last for several years. To achieve this, ensure your plywood thickness is at least 19mm if the bed is not too large and the mattress is not too heavy. If you are going to get a very heavy mattress or want a big bed, increase the thickness of the plywood up to around 40mm. In simple terms, beds that are meant to support more weight should be made using thicker plywood.
Choose The Right Type
Plywood is available in different types. There is good plywood out there that will not only last for several years but are good-looking as well. There is also poor-quality plywood, and you can easily be duped into buying it if you aren't careful. That's why you need to be very cautious and understand how to choose plywood for bed frames. Other types of plywood are also good for other projects and not for making bed frames.
The best plywood for making bed frames is one with a birch plywood core. It will stand the test of time and offer the comfort you need. There are other options, too, like particle and MDF boards. They are good but not as strong as the birch plywood core.
Plywood has a wide range of benefits, such as being aesthetically appealing, strong, and durable. It is also more affordable than some materials used for making bed frames. You only need to choose the right plywood for a bed frame, and you'll be good to go.